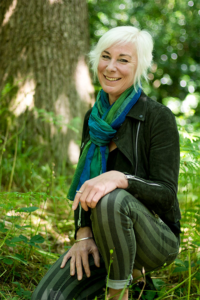 Sarah Blackwell
Sarah Blackwell has devoted herself to improving the lives of children through outdoor learning. She is the mother of four and started her career working in a residential home for young children and then as a childminder. Sarah started Archimedes to work on long-term Forest Schools projects in the UK. These have developed over the years and include curriculum-based courses as well as non-curricular personal well-being led programs in woodland and beach settings. The amazing feedback from teachers, trainers, learners and children and young people alike motivate her to continually improve and innovate. The Founder of Forest Schools Kindergarten, Middlewood Nature Nursery, and Kenwood Nature Nursery she is proud of the wonderful staff team and to see the spectacular developments in the children who attend every day. Sarah is committed to a collaborative approach and working with parents is key to the to the future of all our children's well-being and life ahead.
Sarah Blackwell is now the Chairman of the Archimedes group of companies and has been pioneering Forest Schools learning and training on 5 continents around the world for over 18 years.
Sarah's passion is to provide the highest quality provision that makes a lasting impression and whole person difference to those that attend. Sarah has been instrumental in the design and formulation of all Archimedes programmes whether it's for training or operational programmes at our settings, with support of course, from a range of the world's most experienced professionals.