In the moment planning allows practitioners to spend more time with the children and less time on paperwork. Young children live in the moment and we never know what they may choose to do or be next. Because of this, pre-planning activities is not the best way to support young children's development.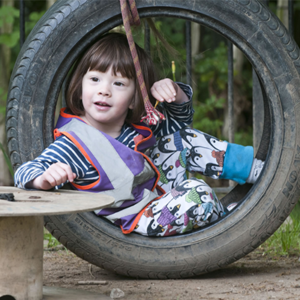 Planning in every moment:
• Puts children in control of their own learning (the essence of Forest Schools)
• Enables them to play and develop creatively in the here and now
• Empowers children to follow their own curiosity and interests
• Allows us to support their learning; plan next steps at any given moment
• Creates the space for children to make continued progress
When children are allowed to select where with what and how to play:
• They develop creativity and critical thinking
• They remain motivated and this is when they make the most progress
• They build personal, social and emotional skills
• They build resilience and confidence by being given independence and choice
The observations and tracking of your child's progress will be more holistic, meaningful and personalised and the process allows us to develop better working relationships with you as parents. Parents complete a short consultation form via our online platforms once per term.
This will allow you to:
• Inform the child's key worker of any amazing events and experiences
• Introduce family moments that your child could share with us at the setting
• Ensure they are included in your child's profile
• Add to the information and events that we collect
• Upload some photos via the integrated nursery app
It's then a full record of your amazing child and their own personal development journey.